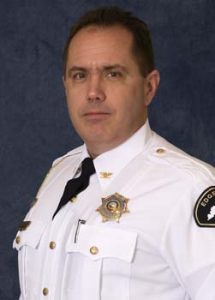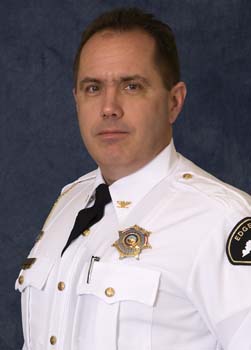 Colonel Anthony Kramer – Chief Kramer was selected to lead the Edgewood Police Department in June 2002. Born and raised in Fort Thomas, Kentucky, he graduated from Highlands High School in 1982. He attended Northern Kentucky University for two years before enlisting in the United States Army. He served in the Army for seven years, rising to the rank of Staff Sergeant. His military occupational specialty (MOS) was Nuclear, Biological, and Chemical (NBC) Warfare Specialist, and he served in various capacities such as company NBC NCO, assistant squad leader, squad leader, instructor, and senior instructor.
After leaving the Army in 1991, he joined the Kenton County Police Department and remained there until his selection as Edgewood Police Chief. During his time with the Kenton County Police, he rose to the rank of Captain and served as a patrol officer, narcotics interdiction officer with the DEA Task Force at the Cincinnati/Northern Kentucky International Airport, shift officer-in-charge, shift sergeant, patrol bureau commander, and investigative bureau commander.
Chief Kramer holds an associate degree in law enforcement from Central Texas College, a bachelor degree in Public Administration from Northern Kentucky University, and is currently pursuing a master degree in Public Administration at NKU. He is a graduate of the Dale Carnegie Leadership Training for Managers Seminar, Class XXVII of the Police Executive Leadership College (PELC), and the 207th Session of the FBI National Academy.
Chief Kramer currently resides in Erlanger, Kentucky, with his wife, Penny, and their two sons, A.J. and Ben.