Brian Dehner - City Administrator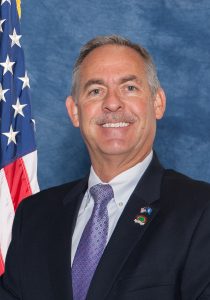 Brian Dehner is a graduate of Northern Kentucky University with a Bachelor of Arts in Organizational Communications and a Minor in Accounting.
Mr. Dehner has nine years of experience as General Manager A&N Sports Specialties with two locations and 14 employees. He also served one year with Trivaco as their Municipal Market Manager from 2013-2014.
Beginning his 18 plus years of service in the public sector Brian served as an Erlanger City Councilman from 1992-1994. Brian worked for the Northern Kentucky Area Development District (NKADD) from 1994-2006 and beginning in 2005 contracted with the City of Ludlow to serve as City Administrative Officer through the NKADD. In 2006-2010 Brian assumed the duties full-time as City Administrative Officer for the City of Ludlow. From 2010-2012 he served as the first Customer Service Manager for the Sanitation District #1 in Northern Kentucky.
With the Northern Kentucky Area Development District as Public Administration Specialist, Brian worked on projects regarding mergers of services and organizations, high-level executive searches in the public sector, regional impact studies, and policy development in the human resources field, grant writing, community development and assessment. He has conducted numerous workshops on issues related to Customer Satisfaction, Effective Meeting Management, Performance Evaluations, Parliamentary Procedures, Human Resource and Municipal Budgeting, Finance and Investments.
As the City of Ludlow's City Administrative Officer Brian was responsible for the overall performance of the organization and day to day operations. He was responsible for obtaining over $4 million in grants over the last three years and increasing reserves by 57%. The City of Ludlow has 34 employees and a $3 million dollar operating budget providing police, fire, public works and parks/recreation services. In his short tenure he has worked on creating a skateboard park, which at the time was only one of two in Northern Kentucky; two downtown streetscape revitalization projects; a $1 million adaptive reuse project of an historic church into a new municipal building; and a Neighborhood Stabilization Program funded $1 million in Stimulus funds.
While at the Sanitation District #1 in Northern Kentucky as their Customer Service Manager. He managed the day to day operations of a 17 person Call Center and Billing department. The department handles over 150,000 customer calls per year, supervised billing of $70 million in annual revenues.
In March of 2014 Brian was appointed City Administrative Officer for the City of Edgewood.
Frank Wichmann - City Attorney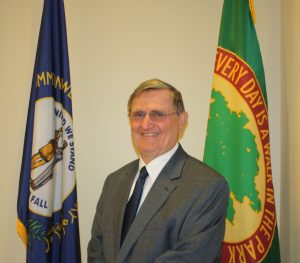 Mr. Wichmann has been an attorney in Northern Kentucky and Southwestern Ohio since his graduation from the University of Cincinnati, College of Law in 1964. He is licensed to practice in all of the state courts of Kentucky and Ohio.. He is also admitted to practice in the United States Supreme Court, the United States Tax Court, the United States Court of Appeals for the Sixth Circuit and the United States District Court for the Eastern District of Kentucky.
Mr. Wichmann has lived his entire life in Erlanger, Ky., where he was born, grew up and raised his own family; and where he swears he will breathe his last breath. After his graduation from law school in 1964, he was elected as the Prosecuting Attorney for the Erlanger Police Court in 1965. That was the beginning of his experience in municipal and governmental law. That experience continued into being the City Attorney for Erlanger continuously since 1975, for the City of Taylor Mill since 1972 and for the City of Edgewood since 1977. The walls of his office are decorated with proclamations and resolutions acknowledging his service to those cities, along with a key to the City of Erlanger, which has also named the conference room in the Erlanger Municipal Center for him. Along the way he has been recognized as one of the most respected municipal attorneys in the Commonwealth of Kentucky; and, in 2010, he was elected by his peers as the Executive Director of the Municipal Attorneys Association of Kentucky; and he has remained in that position ever since.
Mr. Wichmann is also active in his profession. He has been a continuous member of the Kentucky Bar Association since 1965. In 1976, he served as the President of the Kenton County Bar Association, which was later merged into the Northern Kentucky Bar Association, of which he has also been a continuous member. He was also instrumental in establishing the Northern Kentucky Legal Aid Society through the Kenton County Bar Association in 1967.
Mr. Wichmann is also active in his community. He has been a member of St. Henry Catholic Church all of his life; and he contributes regularly to the church and its organizations. Likewise, he is an active member of the Erlanger Lions Club; and he contributes regularly to their activities, both monetarily and professionally. His office walls are decorated with numerous recognitions of those contributions, especially his efforts that resulted in the exemption from taxation of both the Erlanger Lions Club and the Florence Lions Club as charitable organizations, which saves each of them thousands of dollars every year. For this accomplishment, the International Association of Lions Clubs conferred upon Mr. Wichmann a life membership in the Erlanger Lions Club for outstanding service as a Lion.
Jeanette Kemper - City Clerk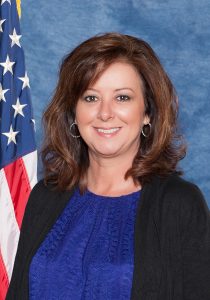 Jeanette first came to Edgewood as the police clerk in September 1990.  In October 1995, she joined the clerk's office as Deputy Clerk.  After receiving certification as a Kentucky Certified Municipal Clerk in September 1998, she was promoted to Senior Deputy Clerk. On January 1, 2003, she was promoted to City Clerk.  August 2009, Jeanette achieved international status earning the Master Municipal Clerk designation from the International Institute of Municipal Clerks. February 2014, Jeanette was the fifth clerk in Kentucky to receive the Kentucky Master Municipal Clerk designation.  She is married and has two children.
Belinda Nitschke - Senior Deputy Clerk/Treasurer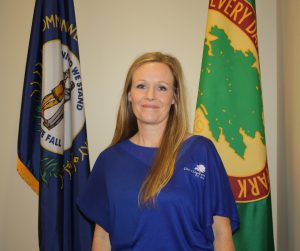 Belinda joined the city as Deputy Clerk in January 2012.  After receiving certification as a Kentucky Certified Municipal Clerk in August 2014, she was promoted to Senior Deputy Clerk.  In August 2015 she accepted the additional duties of Treasurer. December 2016, Belinda achieved international status earning her Certified Municipal Clerk designation from the International Institute of Municipal Clerks.  After graduating from Campbell County High School she joined the United States Navy where she spent 2 years in Groton, Connecticut. She returned to Northern Kentucky where she worked for Landrum Golf Management as the Facility Manager for World of Sports.  Prior to joining the City of Edgewood, Belinda worked as the Finance Supervisor for the City of Florence. Belinda currently resides in Union with her husband Brian and two children.
Michelle Frisch - Program Coordinator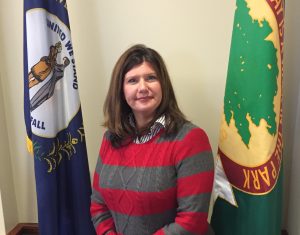 Michelle joined the City of Edgewood as the Program Coordinator in August 2014. She has volunteered on the Recreation Committee since 2005. Michelle graduated from Northern Kentucky University with a Bachelor's in Psychology and a Master's in Public Administration. Prior to joining the City of Edgewood, Michelle worked as the Assistant City Clerk and Special Events Coordinator for the City of Taylor Mill. Michelle resides in Edgewood with her husband Michael and their three children.
Anthony Kramer - Police Chief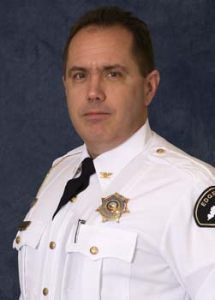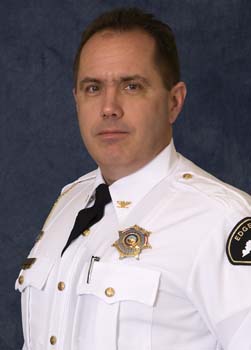 Colonel Anthony Kramer – Chief Kramer was selected to lead the Edgewood Police Department in June 2002. Born and raised in Fort Thomas, Kentucky, he graduated from Highlands High School in 1982. He attended Northern Kentucky University for two years before enlisting in the United States Army. He served in the Army for seven years, rising to the rank of Staff Sergeant. His military occupational specialty (MOS) was Nuclear, Biological, and Chemical (NBC) Warfare Specialist, and he served in various capacities such as company NBC NCO, assistant squad leader, squad leader, instructor, and senior instructor.
After leaving the Army in 1991, he joined the Kenton County Police Department and remained there until his selection as Edgewood Police Chief. During his time with the Kenton County Police, he rose to the rank of Captain and served as a patrol officer, narcotics interdiction officer with the DEA Task Force at the Cincinnati/Northern Kentucky International Airport, shift officer-in-charge, shift sergeant, patrol bureau commander, and investigative bureau commander.
Chief Kramer holds an associate degree in law enforcement from Central Texas College, a bachelor degree in Public Administration from Northern Kentucky University, and is currently pursuing a master degree in Public Administration at NKU. He is a graduate of the Dale Carnegie Leadership Training for Managers Seminar, Class XXVII of the Police Executive Leadership College (PELC), and the 207th Session of the FBI National Academy.
Chief Kramer currently resides in Erlanger, Kentucky, with his wife, Penny, and their two sons, A.J. and Ben.
Robert Begnoche - General Services Director