Wine Glass Painting Class
by
RMD Arts – Randi Dunigan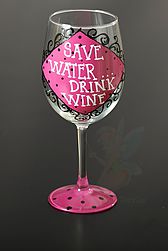 Wine Glass Painting is a great Girls Night Out! 
Make a gift for a friend or yourself!
Wine Glass Painting Class will he held on Thursday, February 15th at the Edgewood Senior Center at 6:30 pm.  Participants will paint two wine glasses for the cost of $10 a set.  The wine glasses and paint will be provided by RMD Arts. Pre-printed stencils can be brought to the session as well. The event is limited to Edgewood residents 21 and over.  Please fill out the form and return with payment by February 9th to register.  Pre-registration is REQUIRED. If you have any questions or need additional information, please e-mail Michelle Frisch at mfrisch@edgewoodky.gov.