Spread the Word About the 2020 Census
The Census self-response period is nearly over, and will be replaced by Non-Response Follow Up where we go door to door asking for a response from those residents who did not complete their Census form.  Some counties are already receiving door to door enummerators.
We are still hiring Census positions at www.2020census.gov/jobs.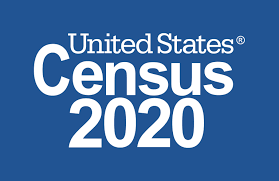 Worried your Census won't get counted because it says Fort Mitchell instead of Edgewood?  Data that result from the 2020 Census are tabulated using geocode assignments for each household, not the "postal city" name or zip code in the mailing address assigned to the household. The address on the form/lettter may be different that the address people are used to seeing or using.  An in depth explanation is available online here.
Each census tract, voting district, school district, tribal area, county, municipality, and other geographic area receives accurate results from the census.  The geocoded address Census uses is sometimes not the same as the address the US Post Office uses.  This doesn't affect the funding or count of an area.