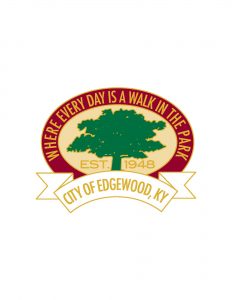 PUBLIC NOTICE
City of Edgewood
Per Governor Beshear, effective March 17, 2020 @ 5:pm and until further notice, the City Building at 385 Dudley Road shall be closed to the general public.
The following provisions shall be in effect:
Police and Fire response will still be in operation during this time, but special precautions may be taken when dealing with suspected COVID-19 contact situations.
                                          Emergencies call 911
                                           Non-Emergencies call 859-356-3191
City Staff will continue to work and perform duties during this time; however, communication will be limited to phone and email.  Those with City business should call 859-331-5910 for assistance.  Information will be coming out very quickly, please refer to the City's website https://edgewoodky.gov/, Facebook page and/or Twitter.
City Property Tax can be paid online with a credit card with no additional fees http://edgewood.kenton.ky.govern.com/. For payments our Night Drop Box can be found just to the right of the main lobby doors.
If you would like to report an issue please download the Edgewood Engage (SeeClickFix) App or visit our website https://edgewoodky.gov/report-a-concern/.
Mayor Link encourages all Edgewood citizens to limit social gathering within the community to prevent the further spread of the COVID-19 virus.
We appreciate everyone's patience during this time and we apologize for any inconvenience this may cause.
City of Edgewood