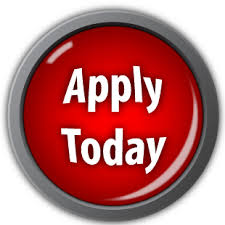 The City of Edgewood is seeking a full-time Public Works Specialist – Starting salary range is $32,185 – $43,096 DOQ with outstanding benefits.  To apply, please email application and resume HERE or mail/drop off to City of Edgewood, Attn: HR, 385 Dudley Road, Edgewood, KY 41017 
Public Works Specialist:
The City of Edgewood is looking to fill a Full-Time position of Public Works Specialist. This position performs light and heavy manual work; operates and maintains equipment; assists the Public Works Foreman in various other job functions.
The Public Works Department is responsible for the maintenance and construction of streets, sidewalk, and parks maintenance; roadway signage and pavement marking maintenance; storm sewer and catch basin inspection and maintenance; brush and leaf removal; and snow & ice removal. This position will enjoy on-site training; contributions into to a State Public Employees Retirement System (CERS); Contributions into a 401K plan and an outstanding benefits package.
Operates and maintains pick-up trucks, dump trucks, salt spreaders and snow plows.

Cleans gutters, culverts, sewers and other drainage structures.

Loads and unloads stone, gravel, dirt, salt, asphalt and timber.

Patches holes in streets and berms.

Installs signs.

Plow and remove snow.

Concrete and asphalt work.
The successful candidate should possess minimally – a High School Diploma or equivalency, supplemented by 3-5 years of previous related work experience; a valid driver's license; a valid Commercial Driver's License (preferred but not required); and a demonstrated proficiency in the operation of heavy equipment and power tools.
Starting salary range is $32,185 – $43,096 DOQ plus excellent benefit package. Applications available online at edgewoodky.gov and in person, City Offices 385 Dudley Road, Edgewood, Ky 41017.  Completed Employment Application must be submitted to the City of Edgewood, Attn: HR, 385 Dudley Road, Edgewood, KY 41017.  Open until filled. EOE