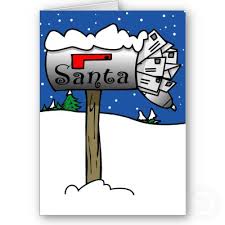 The City of Edgewood Recreation Department will provide a mailbox for delivering letters to

Santa!
November 17th through December 5th
The mailbox will be located in the lobby at the City Building.  Drop off your letters, make sure you include your EMAIL address!
With the mail being delayed, we will be doing things different this year. The City of Edgewood will send your letter to the North Pole and then once Santa has read over your letter he will then send his response back to the City of Edgewood! It is extremely important to include an adults MUCH USED email address on the letter. Once your child's letter is returned from the North Pole, you will receive a confirmation that your letter is ready for pick up.