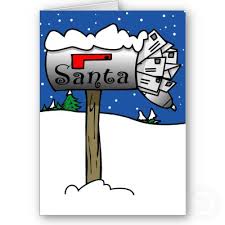 The City of Edgewood Recreation Department will provide a mailbox for delivering letters to

Santa!
November 16th through December 4th
The mailbox will be located in the vestibule at the City Building.  Drop off your letters (make sure you include your return address) and Santa should have plenty of time to answer before Christmas Eve.  After hours letters may be dropped in our Night Drop Box located to the right of the city building main doors.