Any THEME goes Inc.
and
The City of Edgewood
Presents:
"The Game of

L

I

F

E

"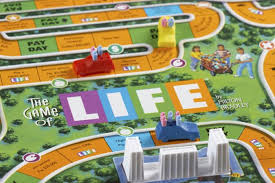 SATURDAY, MARCH 7, 2020
EDGEWOOD SENIOR CENTER
550 FREEDOM PARK DRIVE
Join us for an evening of fun, adventure, card play, and murder. Play a part in the mystery or just play a part in solving the crime. Call now and to reserve your seat, let us know if you'd like to be cast; parts and tickets will go fast!
DINNER BEGINS PROMPTLY AT 6:30 P.M.
COST IS $25.00 PER PERSON
 PRICE INCLUDES THE MYSTERY AND CATERED DINNER, DESSERT, AND NON-ALCOHOLIC DRINKS (you may bring your own alcohol).
Reservations and Payment are required by February 25th.