We are now taking reservations for the
White House Event Center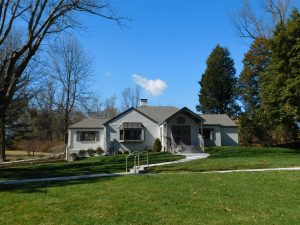 Click Here for more information!
The White House Event Center located in Presidents Park is now available for rental 8 am – midnight Sunday – Saturday. The event center holds up to 60 people and can be used for any occasion. The center has the following amenities seating for 45-60 guests, five televisions, Kitchen with a full size refrigerator, warming drawer, ice machine, sink and microwave, gas fire place, men's and women's bathroom, dressing room with separate bathroom, mudroom, and back patio area.
Call 331-5910 to reserve your date today!
"In February 2016, the city purchased 6.6 acres of land adjacent to Presidents Park with two
existing homes within the acreage. One home was torn down due to the condition of the
structure; the other home was in sound shape and a good candidate for renovating. Since then
our crews have been busy renovating the house into an event center for small groups up to 60
people. It will be known as the "White House Event Center" located in Presidents Park and we are
projecting to begin rentals in February 2018." – Mayor Link