City Council
Mayor – John Link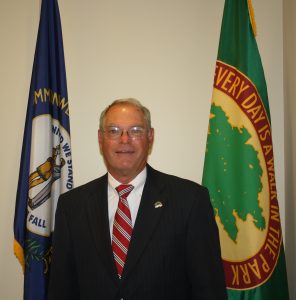 Welcome to Edgewood's website.
My wife, Lynne, and I have been residents of Edgewood since 1974 and have reared four children here thus witnessing and enjoying the growing up years of a full generation of residents.
Prior to being elected Mayor in November 1993, I served on city council from 1976-1982 and 1990-1993. I have also served as president of the Northern Kentucky Municipal Government League, Manufacturing Agents of Cincinnati, Northern Kentucky Area Planning Council, Covington Catholic Boosters and the St. Pius X Holy Name Society. I have served as a member of the following organizations: OKIRCOG Representative, the Kentucky League of Cities – Legislative Committee, the National League of Cities – FAIR Committee, Kentuckians for Better Transportation, Disaster Emergency Services, Knights of Columbus, Edgewood Fire District, and the Sanitation Districts Committee for Storm Water Run Off. I was also elected as the Outstanding Elected Official of the Year in 1998 and 2016.
Since taking the oath of office in January 1994, I, and the city staff, have endeavored to serve, to protect and to improve the quality of life for the people of Edgewood. Our city has a residential population of approximately 8,500 but with seven schools, a hospital and a neighborhood business community, our service population is substantially larger.
I invite and encourage you to view our website in order to become better acquainted with the city. All coming city sponsored events and recreational activities will be listed as they are finalized so you may see first hand what may be of interest to you and your family.
Whether you're a resident or visitor, if you have any suggestions please contact us either by phone or through this website. Thank you visiting www.edgewoodky.gov and please, come often.
Ben Barlage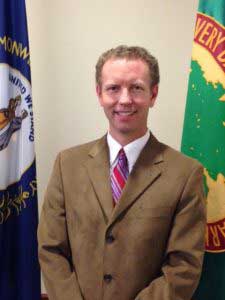 Ben was appointed to Edgewood City Council in October 2013. A lifelong resident of Edgewood and member of St. Pius X Church, Ben attended R.C. Hinsdale, St. Pius X School and Covington Catholic High School before earning his architecture degree from the University of Kentucky. He is a licensed Architect and has worked for GBBN Architects since 1994. He and his wife, Carrie, have 4 children, Ellen, Caroline, Jenna and Henry.
In addition to serving on council, Ben volunteers with the Northern Kentucky Chapter of the American Institute of Architects, the Boy Scouts of America Dan Beard Council's Board Nominating Committee, KET's Northern Kentucky Board, St. Elizabeth Hospital's Young Professionals Fundraising Board, and serves as chair of St. Elizabeth Hospice's Strides for Stars 5K and as vice president of Brookwood Swim and Tennis Club.
He enjoys making memories with his family at the swim club, renovating their mid-century modern home on Brookwood Drive, restoring antique automobiles and researching family, as well as local, history.
"Our city is a spectacular place to live, work and play, and I would like to keep it that way! I consider it an honor to serve as your councilman, so please feel free to contact me at any time."
Dale Henson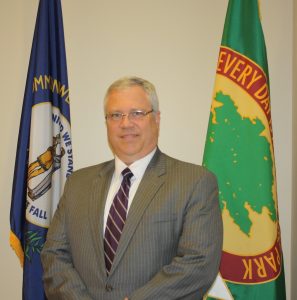 Dale Henson has served on Edgewood's City Council since January 1995. He is a CPA and is currently employed as the Chief Financial Officer for the Diocese of Covington. Dale graduated from Eastern Kentucky University with a BBA in Accounting. He worked for several state agencies, including the Departments of Education, Human Resources and Parks, before pursuing a career in the private sector in 1985. Dale and his wife, Karen, have lived in Edgewood since 1991 and have two grown children, Bob and Lauren. Bob, married to Shannon, is a teacher at Villa Madonna Academy. Lauren, married to Steve Koehler, currently works for the Cincinnati Children's Hospital Medical.
Dale enjoys being involved in the community and currently serves as Edgewood's representative on the Telecommunications Board of Northern Kentucky, where he has served as both Chairman of the Board and Treasurer. He also serves as a board member of the Thomas More College Board of Trustees as well as a member of the Board of Directors of Senior Services of Northern Kentucky.
Darla Kettenacker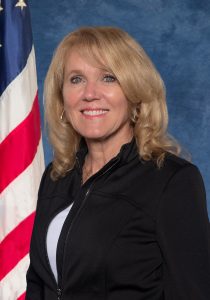 In 1997, Darla moved with her four sons to Edgewood, where her late husband, Don Kettenacker Sr., and his family had lived since the 1940's. Darla was elected to Edgewood City Council in November 2020, following in the footsteps of her father-in-law, Carl, who was one of the five founding City Trustees & Treasurer when Edgewood was incorporated.
After receiving a Bachelor of Science degree from Florida Atlantic University, Darla worked for 24 years with The Procter and Gamble Company. Her position as Sr. Scientist allowed her the opportunity to work internationally leading the development of new products.
Darla is an active member at both St. Pius and St. Barbara Churches where she is involved in Welcome/Christ Renews His Parish, Walking with Purpose, Eucharistic Ministry, and festival committees. She is pursuing a Masters in Theology at St. Mary's School of Theology.
She is very proud of her sons; Chief Petty Officer Don Kettenacker, Jr. USCG, Dr. Trayton Mains, Christian Mains, MCM and Orion Mains, Sales Management. They have blessed her with eight grandchildren whom she adores.
Aside from gardening, Darla is active in cycling, tennis, golf, hiking, reading and travel.
"Edgewood has been home for my family for 25 years, and it is truly an honor and a privilege to be elected to serve on Edgewood City Council. I promise to serve our community with honesty, integrity and transparency. Please feel free to reach out to me at any time."
Joe Messmer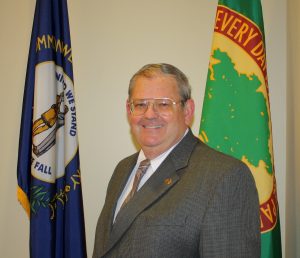 Joe Messmer- has served on city council since 2008.  He has been a member of the Edgewood Volunteer Fire/EMS Department for 45 years.  He served as chief for 26 of those years.  Joe is a member of St. Pius X Church, and attended Covington Catholic High School.  For 20 years Joe has been President of the business his father started in 1957.  His business is located here, in Edgewood. He and his wife, Linda, raised their family here.  Both of their children are now married, their daughter lives in Boston, MA and their son and his wife bought their first house…in Edgewood.
Jeff Schreiver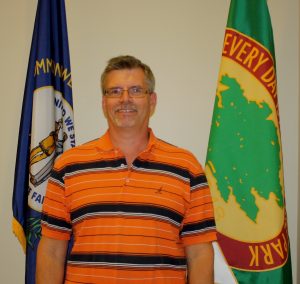 My name is Jeff Schreiver and I am running for re-election to Edgewood City Council. I have lived in Edgewood most of my life and have raised my family here. I am married to my wife, Kitten and we have two sons, Jacob(31)(married to Caite) and Jaret(22)and 2 wonderful Granddaughters. I graduated from Covington Catholic High School and attended Northern Ky University.  Currently, I am Vice President and part owner of our family business, Swan Floral & Gift Shop in Elsmere, Ky. Swan Floral & Gift Shop will be celebrating its 100th anniversary in business in 2021. I am an active member of St Pius Church, a member of the Knights of St John, A Ky Colonel, member of the Edgewood Garden Club and love researching the history of Edgewood.
    As a councilman I bring experience, integrity, commitment, honesty and leadership to every council meeting. While on City Council I have worked hard to keep Edgewood a great place to raise a family.
     During the 25 years I have been on council, I have been instrumental in expanding our police force, enlarging our fire Department, building new facilities, bolstering our parks, improving almost every street in Edgewood and adding many sidewalks. All this has been done while lowering the property taxes in Edgewood to the lowest rate in years. I have always stuck to my motto of "Lower Taxes and Better Services" throughout my time on Council. I will not vote for any new taxes and will continue to vote for responsible zoning to keep Edgewood a residential community. It makes me proud to say that all this hard work has earned Edgewood the ranking of Number One city in the state of Ky!
Rob Thelen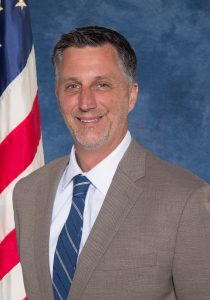 Moving to a house on Madonna in 1976, Rob Thelen has spent most of his life in the City of Edgewood.  Rob has many fond memories of those early years while attending RC Hinsdale and Turkeyfoot Middle School.  After graduating from Covington Latin High School in 1988, Rob went on to obtain Bachelor 's degrees in History and Organizational Studies from Northern Kentucky University.
Rob and his wife Cara moved to Independence to start their young family in 2000.  While continuing his career as a Senior IT Project Manager, Rob went back to NKU in pursuit of a Master's Degree in Public Administration and a Certificate in Non-Profit Management, graduating in2009.  When an opportunity to move arrived, Rob and Cara knew there was only one place to consider.  So in the Spring of 2011, they moved their family to a home on Ridgetop Way and have lived there ever since.
Rob enjoys coaching his son's baseball and basketball teams and staying active playing sports and volunteering with the Edgewood Recreation Committee.
"Edgewood has been a wonderful place to call home for many, many years.  I have a vested interest in the future of the city and want to help the city reach its future goals.  It is a privilege and honor to have been elected to City Council and to serve the people of Edgewood."
Kim Wolking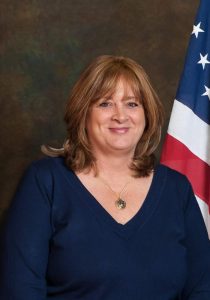 Kim was appointed to fill a vacancy on City Council in September, 2018. She has lived in Edgewood since 1978 and attended R.C. Hinsdale, St. Pius X, and Dixie Heights. She is a parishioner at St. Pius Church.
Kim has had the privilege of serving the residents of Edgewood for twenty-five years; five years as Deputy City Clerk, sixteen years as the Recreation Director and four years as a member of City Council.
Kim is currently continuing to serve the public as the Community Event Planner for the City of Erlanger where she is a member of the Parks Master Plan Task Force and the Kentucky Recreation and Parks Society.
Kim and her husband Joe enjoy spending time with their daughters, Christine and Elizabeth and their son-in laws, Alex and Ben.
"I love our community and the quality of life it offers and I will work hard to keep Edgewood a wonderful place to live and work."

"The City of Edgewood is committed to Financial Transparency"
---

Click HERE
To view the most recent
City Council Meeting
---

---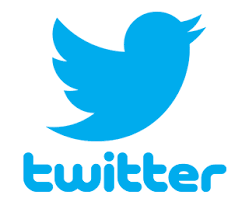 ---
Code Enforcement Lienholder Notification
Click HERE
The City of Edgewood complies with the system of lienholder notification requirements of KRS 65.8836.  To receive notifications of final orders issued within the City of Edgewood, please sign up utilizing the link above.
---


---