Vision / Mission
---
Vision
Edgewood police officers all agree – we want to provide the best possible police service to our residents.  To that end, the EPD will strive to be progressive, proactive, trusted, innovative, copied.  We endeavor to be respected by our peers and residents for our knowledge, professional service, and the quality of life contributions made to the community.  We will seek to be leaders in the pursuit of excellence.  
---
Mission Statement
(The Mission Statement of the Edgewood Police Department was developed in cooperation with the citizens of the community.  Officers and residents combined their thoughts and ideas about how we should identify and carry out our responsibilities as a police service agency.  Through a Cinergy grant, a facilitator assisted in bringing it all together in a meaningful, collaborative document that will guide members of the Department into the new millennium.)
Members of the Edgewood Police Department believe in, and advocate for, the need for shared protection responsibilities with the community in order to provide a safe, secure, and pleasant atmosphere for all residents and visitors to live, work, and play.  In our continuing quest to build public trust and confidence, our members are resolved to carry out their duties in a compassionate, fair, and most of all, professional manner and to recognize and respect the dignity of all people.  We aspire to contribute to the quality of life in the City through the delivery of quality policing services within our means.  To achieve this end, we are committed to continuous personal and vocational improvement.  We are your police!  We are here to help!

"The City of Edgewood is committed to Financial Transparency"
---

Click HERE
To view the most recent
City Council Meeting
---

---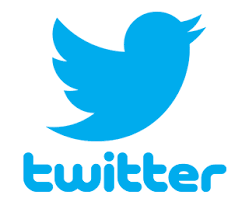 ---

---
Code Enforcement Lienholder Notification
Click HERE
The City of Edgewood complies with the system of lienholder notification requirements of KRS 65.8836.  To receive notifications of final orders issued within the City of Edgewood, please sign up utilizing the link above.
---


---