Fire Protection
---
ISO Rating
To help establish appropriate fire insurance premiums for residential and commercial properties, insurance companies need reliable, up-to-date information about a community's fire-protection services. Insurance Service Organization, or ISO, provides that information through the Public Protection Classification (PPC™) program.
ISO collects information on municipal fire-protection efforts in communities throughout the United States. In each of those communities, ISO analyzes the relevant data using their Fire Suppression Rating Schedule (FSRS). ISO then assigns a Public Protection Classification from 1 to 10. Class 1 generally represents superior property fire protection, and Class 10 indicates that the area's fire-suppression program doesn't meet ISO's minimum criteria.
By classifying communities' ability to suppress fires, ISO helps the communities evaluate their public fire-protection services. The program provides an objective, countrywide standard that helps fire departments in planning and budgeting for facilities, equipment, and training. And by securing lower fire insurance premiums for communities with better public protection, the PPC program provides incentives and rewards for communities that choose to improve.
Apparatus
Edgewood Fire/EMS operates with one ALS-equipped Ambulance, one Rescue/Pumper, one 100' ft Aerial Quint, and one ALS-equipped Engine.  There are three Chief vehicles, one staff pick-up truck, and one utility pick-up truck.  Kenton County's air and light unit is also housed at the station.
Personnel
The most important piece of our fire protection services is our personnel.  Our firefighters are a combination of volunteers, paid part-time personnel, and paid full-time personnel.  Our leadership is comprised of a Fire Chief, both paid and volunteer Assistant Chiefs, three full-time Fire Captains, volunteer Captains and Lieutenants, as well as an ALS Coordinator and a Volunteer Recruitment & Retention Coordinator.
Fire Report Request
To request a run report, please email: [email protected]

"The City of Edgewood is committed to Financial Transparency"
---

Click HERE
To view the most recent
City Council Meeting
---

---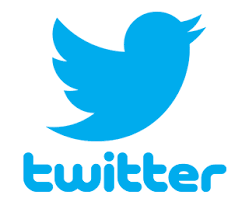 ---
Code Enforcement Lienholder Notification
Click HERE
The City of Edgewood complies with the system of lienholder notification requirements of KRS 65.8836.  To receive notifications of final orders issued within the City of Edgewood, please sign up utilizing the link above.
---


---