45th ANNUAL 4TH OF JULY ACTIVITIES
 5K RACE
The 45th Annual City of Edgewood/Tri-State Running Independence Day 5K Race will begin at Presidents Park at 7:30 a.m. on Tuesday, July 4th.  The race includes divisions for both runners and walkers and a children's fun run.  Anyone interested in participating can register online at:  https://runsignup.com/Race/KY/Edgewood/EDGEWOODTRISTATERUNNINGCOMPANYINDEPENDENCEDAY5KRUNWALK. Pre-registration is required.  Registration will end at 5 p.m. on July 3rd. Race will start promptly at 7:30 am. pre-registered participants will be able to pick up shirts, numbers and chips at Tri-State Running, 148 Barnwood Drive.
Click Here for Edgewood5KRace Form
We need many volunteers to work the race, distributing water, timers, etc.  Please call Tyler Wilson at 331-5910 or email at [email protected] if you would like to volunteer.
PARADE
The parade will begin at the Caywood Elementary and Turkeyfoot Middle School campus at 9:30 a.m. on Tuesday, July 4th. The city is also celebrating the 61st Anniversary of the parade. No walkers are permitted in the parade route, all participants must be mobile.  Plaques will be awarded to the Best Original Entry, Best Performing Entry and Best Entry Honoring the theme. This year our Grand Marshall will be Boy Scout Troop 779 and Honorary Grand Marshall Mr. Jon Draud. Our theme this year is "Celebrating our Star Spangled 75th Anniversary". Anyone interested in entering a float or vehicle in the parade must register online at: https://edgewoodky.gov/4th-of-july-parade-form/ to reserve a spot.  There will be a brief awards ceremony following the parade at the flagpole in Presidents Park.
FREE CONCERT IN FREEDOM PARK
Come early for the fireworks and enjoy the amazing vocals of "Derek Alan Band" The concert begins at 7:30 p.m. on Tuesday, July 4th and will continue until the fireworks begin at dusk. Vendors will be available for purchase of food and beverages.
VITOS FIREWORKS AT FREEDOM PARK
And of course, we've saved the best for last!  Vito's has a fabulous display in store for us.  The fireworks begin around 9:45 on Tuesday, July 4th. Bring a blanket and come early! 
  

"The City of Edgewood is committed to Financial Transparency"
---

Click HERE
To view the most recent
City Council Meeting
---

---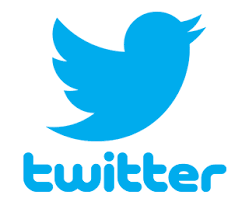 ---

---
Code Enforcement Lienholder Notification
Click HERE
The City of Edgewood complies with the system of lienholder notification requirements of KRS 65.8836.  To receive notifications of final orders issued within the City of Edgewood, please sign up utilizing the link above.
---


---