FAQ - Frequently Asked Questions
How do I contact an Edgewood Police Officer?
There are three phone numbers residents can call to get in touch with our department:
9-1-1 This is to be used only for emergencies. This is the fastest method to reach any police or fire service. This number will generate an emergency police response even if the caller is unable to speak to the dispatcher. When calling 9-1-1, a computer will indicate the location of the call and a police officer is dispatched immediately to that location. Whenever possible when using 9-1-1, please state the nature of the emergency to the dispatcher.
859-356-3191 This is the 24 hour non-emergency number to Kenton County Dispatch. You should call this number for any non-emergency issue or to speak to an on duty police officer.
859-331-5911 This is the 24 hour non-emergency number to our Police Department. This number functions as voice mail for an on duty officer. Most of the time the officer is on patrol and not monitoring the phone at the office. Complaints that require prompt attention should be phoned in to 859-356-3191.
What do I do when I accidentally dial 9-1-1?
If you accidentally call 911, DON'T HANG UP! The number is on the dispatcher's computer screen instantly. Stay on the line and explain the situation to the operator.
What are the Edgewood Police Departments regular business hours?
The Edgewood Police Department's regular office business hours are from 8 a.m. to 6 p.m. Monday through Friday.
Can I have my fingerprints taken at Edgewood Police Department?
Civilian Fingerprinting
The Commonwealth of Kentucky has partnered with Idemia using their IdentoGO program for electronic fingerprint background services as of 2020.  More information regarding fingerprinting services can be found through the Kentucky State Police or IdentoGO by clicking these links.  Also, here is an informational flyer.
Unfortunately, paper fingerprint cards containing ink prints are no longer being accepted by the Commonwealth of Kentucky.  Therefore, fingerprinting services are no longer offered through the Edgewood Police Department.
How do I get a copy of an Edgewood Police report?
Visit  www.kyonlinereports.com, this website allows you to download reports or you can call or stop by the Edgewood Administrative Building. We are located at 385 Dudley Road. You can normally obtain records Monday through Friday from 8:00 a.m. until 6:00 p.m.
Where can I find information about registered sex offenders?
How can I get a concealed carry permit?
Permits to carry concealed weapons are available through the Office of the Kenton County Sheriff. Applications are available at both the Covington and Independence county buildings. For more information about the application process click here.
I found a cat or dog. Will the Edgewood Police come and get it?
If an animal is recovered during the day on weekdays, please contact Animal Control at 859-356-3191. If the animal is vicious, injured, or sick, Animal Control will respond on weekends and after hours. If it is after hours or weekends, Edgewood police can hold a few animals if not injured, sick, or vicious. For more information about Animal Control click here.
Where can I get a pre-employment background check?
The Kentucky State Police Records Branch, Name Search Section, conducts background checks for employment, licensing, and other similar purposes, as authorized by the Kentucky Revised Statutes.
To obtain information on how to conduct a background check, and to receive Background Check Release Authorization Forms, please contact the Kentucky State Police Name Search Section at 502-227-8700. Business hours are M-F 8-4:30 EST.
There is a $20.00 fee charged for each background check, and they must be submitted in person, or by mail. No electronic transmissions or faxes are accepted for this service.
Edgewood Police Department does not provide Background Checks.
How can I file a misdemeanor criminal complaint in Kenton County?
Click the link below to learn the process of filing a misdemeanor complaint at the Kenton County Attorneys Office. Filing a Complaint
How can I assist the Edgewood Police or other emergency response units in locating my residence quickly?
Yes the Edgewood Police will review a request from a citizen or college student that wishes to participate.
Is there a curfew for juveniles in Edgewood?
The City of Edgewood has a Curfew Ordinance which states in part that no minor under the age of eighteen shall ride in a car or be on the public streets or in other public places between the hours of 11:00 p.m. and 6:00 a.m. on the following days, Sunday through Thursday, and between the hours of 1:00 a.m. and 6:00 a.m. on Saturday. This does not apply to a minor accompanied by his/her parent, guardian, or when a minor is on an emergency errand or business directed by the parent.
The Edgewood Curfew ordinance can be viewed in full by clicking here.  Once you get to this page you need to type in "Curfew" in the Quick Search box.
Are door-to-door sales people (solicitors) permitted to canvass on my street?
Soliciting door-to-door is permitted in Edgewood. Individuals or groups soliciting for commercial purposes (selling items or asking for money) are required to obtain a permit from the county. A United States Supreme Court decision ruled that individuals or groups that solicit for non-commercial purposes are not required to obtain a permit in order to go door-to-door. Any person who is soliciting for commercial purposes without a permit may be cited.
If my child has a party at my home and alcohol is served, can I get in trouble? Am I criminally responsible?
Under Kentucky law, you must be twenty-one years of age to purchase or consume alcohol. It is a criminal offense to permit underage drinking on private or public property if the parent knew, or should have known, about the drinking. Penalties for this offense can range from a $250 fine per violation to a $500 fine and/or 12 months in jail.
What can the Edgewood Police do about my neighbor's dog barking or running loose?
Edgewood has an ordinance to control dogs. Police must witness the dog barking or running loose. If you have a complaint, call while the problem is happening, not after the dog has been tied up or has stopped barking. Action can only be taken if the officer observes the problem reported. Edgewood Police Department recommends citizens file a criminal complaint with the County Attorneys Office. Click here to file a complaint with County Attorney.

"The City of Edgewood is committed to Financial Transparency"
---

Click HERE
To view the most recent
City Council Meeting
---

---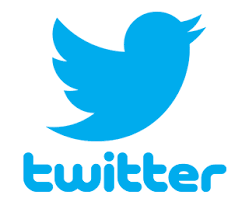 ---

---
Code Enforcement Lienholder Notification
Click HERE
The City of Edgewood complies with the system of lienholder notification requirements of KRS 65.8836.  To receive notifications of final orders issued within the City of Edgewood, please sign up utilizing the link above.
---


---