Administration and Misc. Forms
---
Business License Application
Click here for the Business License Application
This application for an occupational license is to be completed by all individuals, corporations, partnerships, or other entities performing work or services, making sales, including but not limited to, the ownership and/or operation of rental property; real estate sales; any type of subcontract work for which compensation is made including commissions; door-to-door solicitation; pick-up or delivery of persons or goods; or otherwise conducting any type of business activity in Kenton County, KY or Cities listed above.
---
Business Recognition Program
Click here for the Business Recognition Flyer and Form
Is your business (or a business you know)…. A market leader? A major local employer? An active community supporter?  Innovative?  The City of Edgewood would like to formally recognize the business efforts for contributing to the economic well-being of the City and demonstrating a commitment to the vitality of Edgewood.  Click the link above to nominate a business today.
____________________________________________________________________________________
Chicken/Fowl Application
Click here for the Chicken.Fowl Application
Print this application form and submit to the Clerk's Office. A copy of the approved or denied application will be mailed back to you.
---
Employment Application
Click here for Employment Application
Employment Application for Police, Administration and Public Works Download Employment Application
---
Encroachment Permit Application
Click here for Encroachment Permit Form
---
Garbage and Recycling
Click Here for the Rumpke Garbage Pick Up Schedule as of 2020
---
Garage Sale Permit
Permits are $5 each and can be picked up at the Clerk's Office for issuance. Failure to obtain a permit could result in a fine of up to $100 for each violation.
---
Homestead and Disability Exemption Application
Click Here for the Homestead and Disability Exemption Application
---
Liquor Licenses
Liquor License Application/Renewal
---
Open Records Request
Print the below form to obtain copies of public documents and submit to the Clerk's Office. Copies are $0.10 per page.
Open Records Request Form 2021
Click here for changes to Open Records as of June 29, 2021
---
REACH Alert System
Click Here to find out how to sign up for the REACH alert system, you can receive texts or emails about city notifications such as Snow Emergencies, event changes or cancelations, etc.
---
SD1 Basement Backup Program
---
Service and Memorial Wall 
Click Here for Service and Memorial Wall Application and Criteria

"The City of Edgewood is committed to Financial Transparency"
---

Click HERE
To view the most recent
City Council Meeting
---

---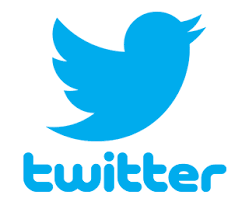 ---

---
Code Enforcement Lienholder Notification
Click HERE
The City of Edgewood complies with the system of lienholder notification requirements of KRS 65.8836.  To receive notifications of final orders issued within the City of Edgewood, please sign up utilizing the link above.
---


---