Services
---
Residential VARDA Alarms
Unfortunately, due to recent changes in radio technology, the Edgewood Police Department's residential alarm program has been discontinued as of 2020.
Civilian Fingerprinting
The Commonwealth of Kentucky has partnered with Idemia using their IdentoGO program for electronic fingerprint background services as of 2020.  More information regarding fingerprinting services can be found through the Kentucky State Police or IdentoGO by clicking these links.  Also, here is an informational flyer.
Unfortunately, paper fingerprint cards containing ink prints are no longer being accepted by the Commonwealth of Kentucky.  Therefore, fingerprinting services are no longer offered through the Edgewood Police Department.
Operation ID
The Edgewood Police Department recommends that all residents participate in Operation ID.  All participants will be given the use of an engraver to mark all items of value in their home, such as televisions, stereos, cameras, etc.  These engravers are available free of charge from the Edgewood Police Department.  The owner should mark the items with their driver's license number or identification card number, including the State of issue.
Ride Along Program
Ride-along means to be an official passenger in a patrol vehicle, accompanying an Edgewood Police Officer during part of a normal tour of duty.  The primary purpose of a police ride-along is to provide an opportunity for the community to see first hand the day-to-day operations of the Edgewood Police.  The ride-along guest receives important insight into what it means to be a police officer.  Criminal Justice students and people interested in a career in law enforcement have found it particularly useful.  The ride-along program fosters a better understanding of the challenges, hazards and rewards of the police officer's role in the community.  Click here to email Sergeant Winkler for more information.
Vacation Home Checks
Residents of Edgewood should consider contacting the police department if they are planning to be on vacation.  Edgewood Police Officers will provide extra security for your house while you are gone.  If your house is going to be vacant for any length of time, stop in at the department and fill out a Vacation House Check Form.

"The City of Edgewood is committed to Financial Transparency"
---

Click HERE
To view the most recent
City Council Meeting
---

---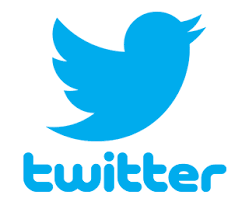 ---

---
Code Enforcement Lienholder Notification
Click HERE
The City of Edgewood complies with the system of lienholder notification requirements of KRS 65.8836.  To receive notifications of final orders issued within the City of Edgewood, please sign up utilizing the link above.
---


---