Fire Prevention
---
Commercial Inspections
A member of the department will reach out to you annually to schedule an inspection of your place of business.
Common Findings
Unauthorized Space Heaters
Unauthorized electrical wiring
Maintenance for extinguishers, sprinklers, cooking hood systems not up-to-date
Residential Surveys
Home safety surveys are provided at the request of the resident.  It is an opportunity for the fire department to assist you in identifying hazards and safety practices. You may request a home safety survey by calling the station or emailing [email protected]
Smoke Detectors
You may request assistance with the operation of your smoke detector by calling the station or emailing [email protected]
We CANNOT install smoke detectors that require wiring throughout the home.
Knox Box Program
Please visit knoxbox.com for more information regarding the Knox Box.  You may also contact the department with questions.
You may request assistance with installation by emailing [email protected]
Fire Hydrant Maintenance
The fire hydrants in Edgewood are owned and serviced by the Northern Kentucky Water District.  The fire department will test hydrants to ensure function and adequate water flow.  If a hydrant is found inoperable, it will be placed out of service until repaired.
Fire hydrants are painted and striped once every three years.  Hydrants are painted yellow (except for high-pressure hydrants, those are red) to help protect the hydrant from the elements and to increase visibility.  Hydrants are striped with a reflective colored tape to help firefighters identify the flow capacity of the hydrant.
If you see an issue with a hydrant, you may notify us by calling the station or emailing [email protected]

"The City of Edgewood is committed to Financial Transparency"
---

Click HERE
To view the most recent
City Council Meeting
---

---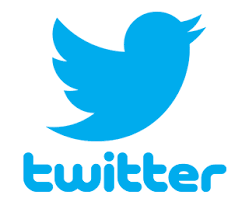 ---
Code Enforcement Lienholder Notification
Click HERE
The City of Edgewood complies with the system of lienholder notification requirements of KRS 65.8836.  To receive notifications of final orders issued within the City of Edgewood, please sign up utilizing the link above.
---


---