Good Neighbor Guidelines
---
International Property Maintenance Code – Adopted by the City of Edgewood in 2010
Blight, Weeds, Nuisances – Tall weeds/grass and accumulated refuse, trash, rubbish or discarded materials are not permitted. Structures must be maintained free of loose or rotting boards or siding. Exterior surface materials including wood, composition or metal siding must be maintained weatherproof with the use of paint or other surface coating. Property owners are asked to be considerate of their neighbors and maintain their properties free from these conditions. If you observe a public nuisance or blight problem anywhere in the City, please contact the building/zoning department (PDS) at 859-331-8980.
Curfew – Young people under 18 shall not remain in public place or establishment after 1 a.m. on weekend nights and 11 p.m. on weeknights, with some exceptions. For additional information, call the Police Department 859-331-5911.
Fences – Fences are permitted in side and rear yards only. Fences should be maintained in good repair at all times. For more information or a permit, call PDS at 859-331-8980.
Garage Sales – a $5 permit is required and can be obtained at the city building; residents are allowed two per year.
Home Occupations – Businesses which are operated out of homes in residentially zoned areas require a Home Occupational Permit from PDS (859-331-8980) as well as a City/ County Occupational Licenses from Kenton County Occupational License (859-392-1440).
Keg Law – It is unlawful for the owner or occupant of property to allow another person under age 21 to remain on the property while in the possession of any alcoholic beverage.
Loud parties or loud radios, which annoy the public, are subject to disorderly conduct charges.
Parking on Private Property – Unlicensed or disabled vehicles may not be parked or stored in outside areas, but may be stored inside a building. Vehicles must be parked on a paved surface – parking or storage on grass is prohibited. Boats, campers, trailers or similar type equipment must be stored in the rear yard.  Due to unique conditions, topographic or other which do not allow use of the rear yard, the Board of Adjustments may permit such storage on another part of the lot excluding the front yard, provided the area is properly screened from view. Large truck traffic is prohibited on residential streets unless proceeding to a specific destination to load or unload.
Parking on Public or Commercial Property – Parking in Fire Lanes is prohibited. Handicap license or visor tag is required to park in marked handicap spaces. Vehicles may not be parked on City streets more than 24 hours without being moved. Any person cited for a parking violation may contest the determination by requesting in writing a hearing before the Parking Violation Hearing Administrator.
Pets – Animal regulations are enforced by the Kenton County Dog Warden. Owners of dogs must obtain a license from the Kenton County Animal Shelter and it must be attached to the dog's collar and worn at all times. Animals are not permitted to run at large in the City, nor may they disturb the peace, comfort and health of the neighbors by frequent or continual noise, or unsanitary conditions. Inhumane or improper treatment of any animal is prohibited.
Sidewalk Maintenance – Property owners are required to keep sidewalks in front of their property free of debris. The City will replace sidewalk blocks located on public right-of-way which have become hazardous. Contact General Services, 859-331-8126, with any issues.
Signs – No signs, including garage sales, real estate, developers, and political, are permitted in the public right-of-way or on utility poles. The public right-of-way generally extends 12 feet behind the curb or edge of roadway. Directional or off-premise type signs are not permitted on private property in the City limits. All such signs must be located on the property advertised on the signs.
Click Here for the printable copy of the Good Neighbor Guidelines

"The City of Edgewood is committed to Financial Transparency"
---

Click HERE
To view the most recent
City Council Meeting
---

---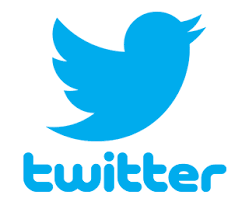 ---
Code Enforcement Lienholder Notification
Click HERE
The City of Edgewood complies with the system of lienholder notification requirements of KRS 65.8836.  To receive notifications of final orders issued within the City of Edgewood, please sign up utilizing the link above.
---


---